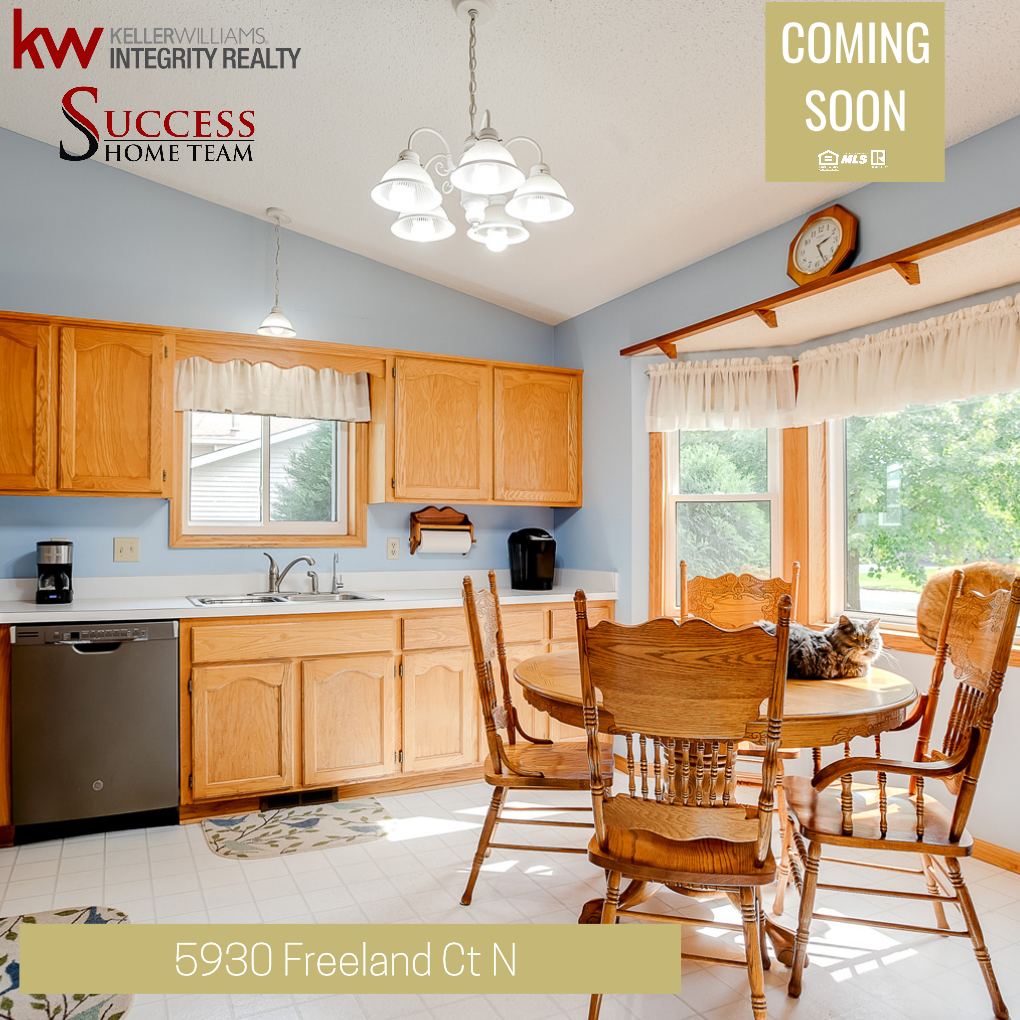 Tucked away in a quiet cul de sac, this great split level features vaulted ceilings and a sunny living room and kitchen. A large master bedroom with a 3/4 private bathroom is located on the upper level along with two additional bedrooms and one full bathroom.
Off of the main level living room is a spacious, private deck overlooking the backyard with many mature trees and shrubs.
The lower level features a 3/4 recently renovated bathroom, laundry room, and even a bright large family room with a walkout onto a concrete slab and stairs leading to the deck above. Making this a great area for entertaining guests during the spring, summer, and fall months.
Very short driving distance to nearby parks, both Hugo and White Bear Lake shopping centers, and local restaurants.
This property isn't quite on the market yet. To stay up to date for when it does come on the market, make sure to connect with us. For even more photos, visit this link: vt.jfuerstphoto.com/VirtualTour?vtid=4zbqQ0Gbpr